Thank you for your interest in supporting TQC 2023 as an official sponsor!
On this page you can find more about our sponsorship packages, and become a sponsor today by choosing a tier on the form below. Please note that the threshold for Gold and Platinum tiers are scheduled to increase throughout February and March.
If you would like to customise an offer to better fit your institution, or to discuss alternative payment methods, please contact us!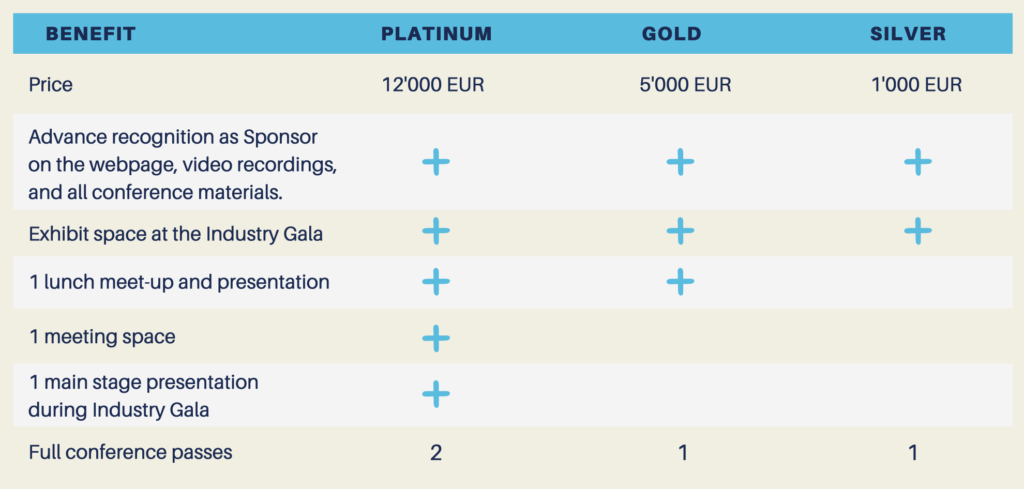 Get to know Aveiro, TQC, and your benefits of a sponsor
The following brochure goes into detail on the value of each TQC sponsorship tier:
TQC 2023 Sponsorship Prospectus
How to become a sponsor
Use our online ticket store below to acquire one of the sponsorship packages for TQC 2023. The store is powered by Swiss company Infomaniak and accepts credit card payments.
After we receive your payment, we will contact you within a week with all the conference details.
If you would like to discuss a special sponsorship deal or payment method, we are at your disposal! Please contact contact Lídia del Rio and Nuriya Nurgalieva.